What Do You Have in Your Hand? I Got Me a Pair of Wilds!
The Goldens have always been also named The Wilds. Alex and Lance were The Wilds, and now Lance and Gwen are also The Wilds.
People often speculate, "I wonder what my dog does when I'm not home?" I'm fairly certain I know what The Wilds do when we're not home. Spending both weekend days home with them revealed that all they do? Is sleep.
This was The Wilds over the weekend, both knocked out cold on the floor of my study while I worked.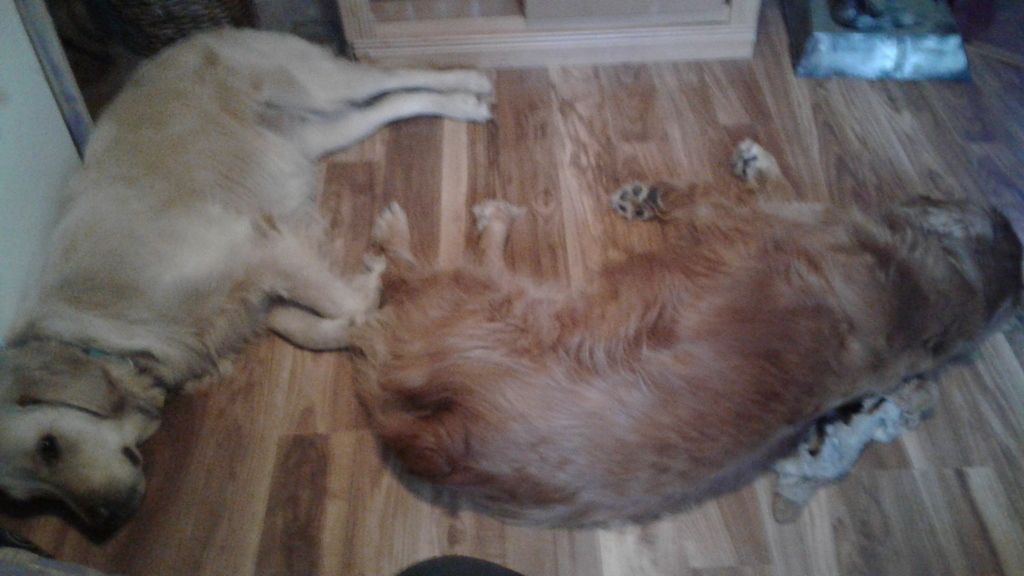 Guinevere has taken to not wanting to get out of bed in the morning and installing herself on the guest room bed. Bobby's staff holiday party for Jay Peak was tonight, and when we got home, we had to call her about five times before she finally deigned to come see us. And this was after a full day of doing what you see in the picture above.
---
This post was originally posted on Dreamwidth and, using my Felagundish Elf magic, crossposted to LiveJournal. You can comment here or there!
http://dawn-felagund.dreamwidth.org/397599.html