Jay Peak, Here We Come!
Today, Bobby qualified again for the finals of the Mountain Dew Vertical Challenge. He took bronze in his age category, which is pretty daggone impressive because 1) this is his last year in this age category, which means he is competing against guys ten years younger than he is, who are in their mid-20s, and 2) as luck would have it, he came down with a cold yesterday and so was far from 100% when he did his run today. The conditions were also awful: in the upper 40s F and a slow, cold rain. (I know because I stood outside in it for about ten minutes, waiting for him to come down! I was wearing my Roxy hightops, and the warmth from my feet through the soles of my shoes caused me to freeze to the ground.) He only missed silver by a half-second and finished three seconds better than the gold in the next age group up from him.
The finals this year is at Jay Peak, in northern Vermont, the very last stop on the Vermonter Amtrak line. He turns 35 the day before the competition, so depending on the rules, he might get to compete in the next age group up, which would improve his chances considerably of taking a medal in the finals. He placed fifth last year.
I'm very proud of him! He hasn't been doing this very long and has honed his skills primarily on our small southern mountains. At the finals, he competes against guys who have been doing this their whole lives and on mountains "steeper and deeper" than his beloved but nonetheless tiny Liberty.
Posing with his medal and his stick with Liberty in the background.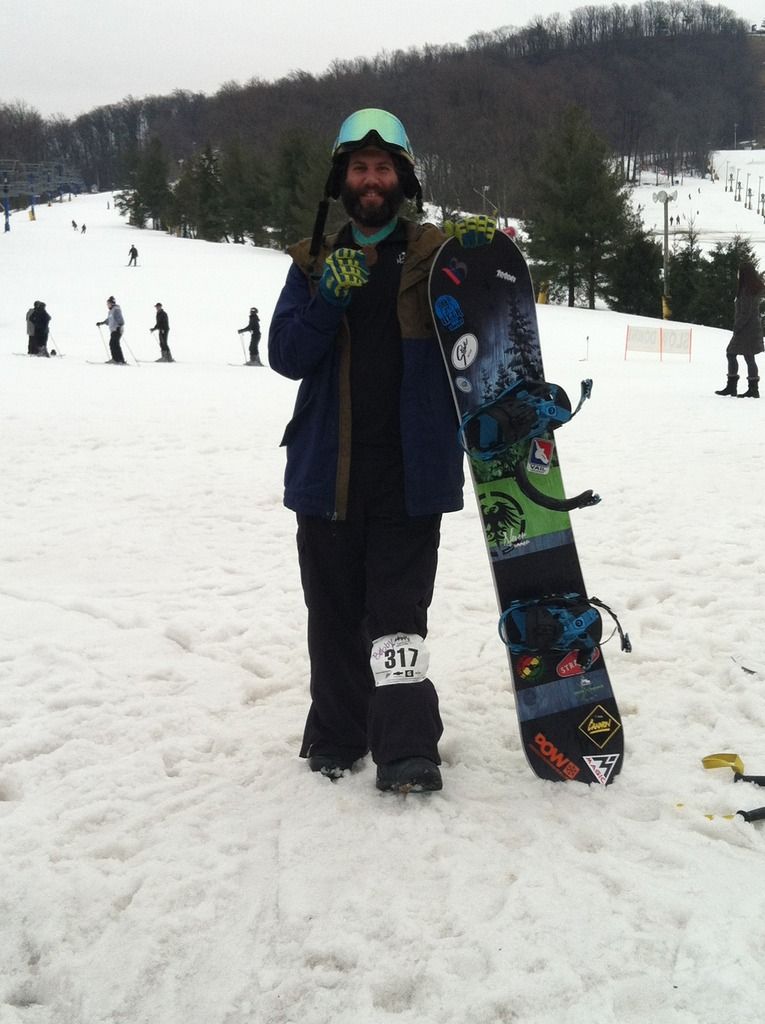 And a scary-close-up of us together! I need longer arms and refuse to buy a selfie stick!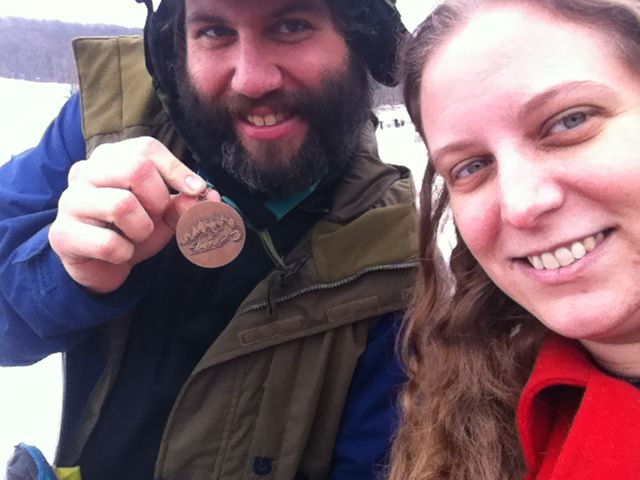 ---
This post was originally posted on Dreamwidth and, using my Felagundish Elf magic, crossposted to LiveJournal. You can comment here or there!
http://dawn-felagund.dreamwidth.org/376693.html