I wasn't expecting this so soon but ...
I am briefly coming off of hiatus to share some big news.
About a year and a half ago, Bobby and I went with friends to a local ciderworks. On the way back, we passed a house in Hampstead (next town south) that had a pen of Golden Retriever puppies playing in the front yard. Well, by the time we'd driven past three times, the owners noticed us and waved to us, like, "Stop being creepy and just stop and ask to see our puppies!"
We were not looking for a third dog--three big dogs adds all kinds of logistical challenges--but we liked the breeders and took a card and promised to give them a call if ever we were looking to add another Golden.
Three dogs was too many, but we do like to keep two. We like that they are able to be companions to each other when we aren't home, which is an unfortunate but necessary effect of being married professionals. We had talked about when we'd like to get a new dog and decided on the spring. And we'd call the breeders in Hampstead first when we did. Their website made clear that they breed one litter each spring, so the timing should be perfect.
This was solid enough in our minds that Bobby called them the other day to see if we could make a deposit to reserve a puppy from their next spring litter. A, lo and behold, due to work schedules, they weren't able to have a litter last spring, so they had one in the fall instead.
They had one puppy left, a little girl, light golden (like Alex, not Phil, who is red). We went to see her yesterday. I don't think it's possible for us to see a Golden Retriever puppy and resist it. We knew the outcome. I even joked to the owners when they asked if we had any ideas for names that I'd suggested "Maybe" and had then taken it right back because we knew the answer wasn't going to be maybe.
So Guinevere Estel will be coming home with us next Monday. This weekend, we are in Ocean City for a teaching convention (really! I swear! even though all the classes are in the morning so yes we will have to figure out
something
to do with the afternoons and evenings ...). She was born on August 1, so she is a little over ten weeks old. We didn't know her birthday at first, and the day Bobby found out she was ready was the eight-week mark of losing Alex, so that meant she could have been born on the day we lost him. I'm ... kind of glad she wasn't. As poetic as it sounds in theory, it actually hurts quite a bit in reality. As you will see from the pictures (
of course
there will be pictures!), she is a pudgy puppy like Phil, not tiny and emaciated like poor Alexander was. She is playful and friendly (also not like Alex! the carpet alligator!! I often say he was the cutest puppy I've ever seen but also the most awful in terms of behavior. He had
no
socialization prior to coming to us, it seems.)
It's funny: We've had three Goldens now, all obtained under unplanned circumstances. All were from litters of nine and were the last to be adopted.
We debated at length over the name. Bobby initially suggested Guinevere (Gwen for everyday use), but I shot it down right away, since she is a character in literature that I've never felt much connection to. We went through literature and mythology. It's a lot harder to name a girl using that method than a boy. We were between Cassiopea (Cassie for everyday--my preference) and Estel (Bobby's preference), which oddly were suggested by the opposite person who preferred them. Finally, driving home today, we revisited Guinevere and decided that there was a lot to like about the name, mostly that we liked the name Gwen and could imagine calling a dog in from the backyard using that name. (One of the main reasons that Lancelot became Phil over time! And one of the main reasons that I didn't prefer Estel.) So Gwen it is.
Phil went with us and met Gwen and ... wasn't thrilled. Phil likes exactly one other dog: Alex. But he has learned to adjust to about a dozen dogs of friends, family, and neighbors who end up sharing his house and yard periodically. He even learned to live with a cat for a while. (He
really
wasn't happy about that.) So he'll adjust and maybe, I hope, even learn to like her over time? At least a little?
This is much sooner than expected but we've gone with the circumstances with both Alex and Phil and ended up with beloved pets both time, so we think we're doing right now too. And we really can't resist a Golden puppy ... :)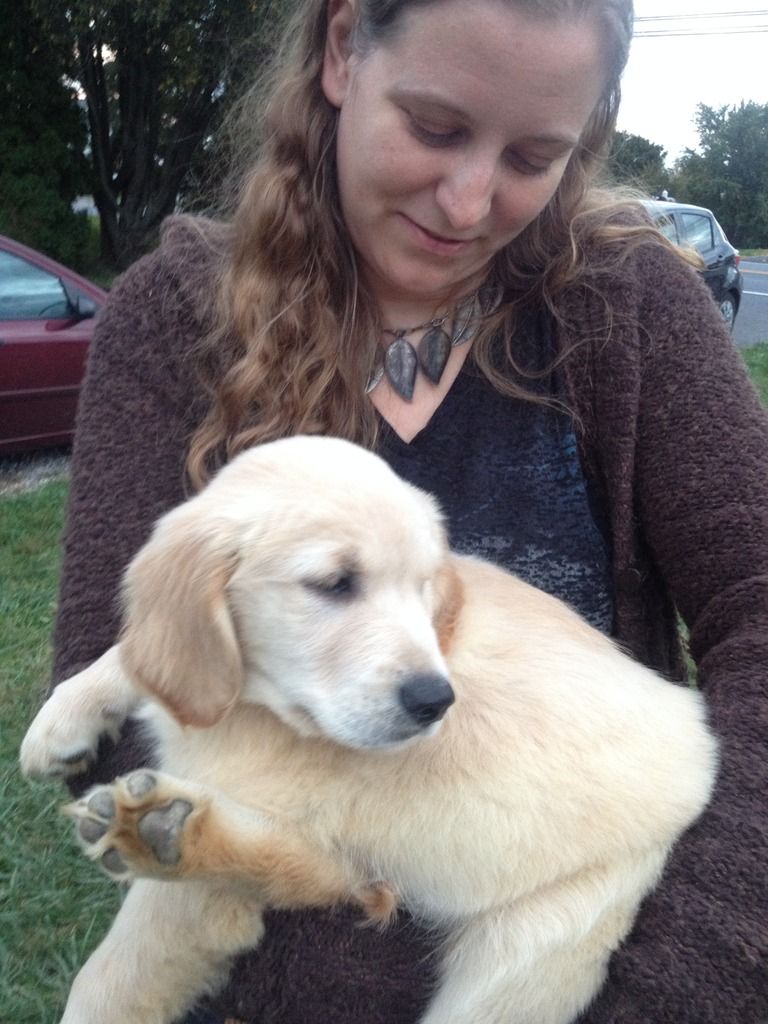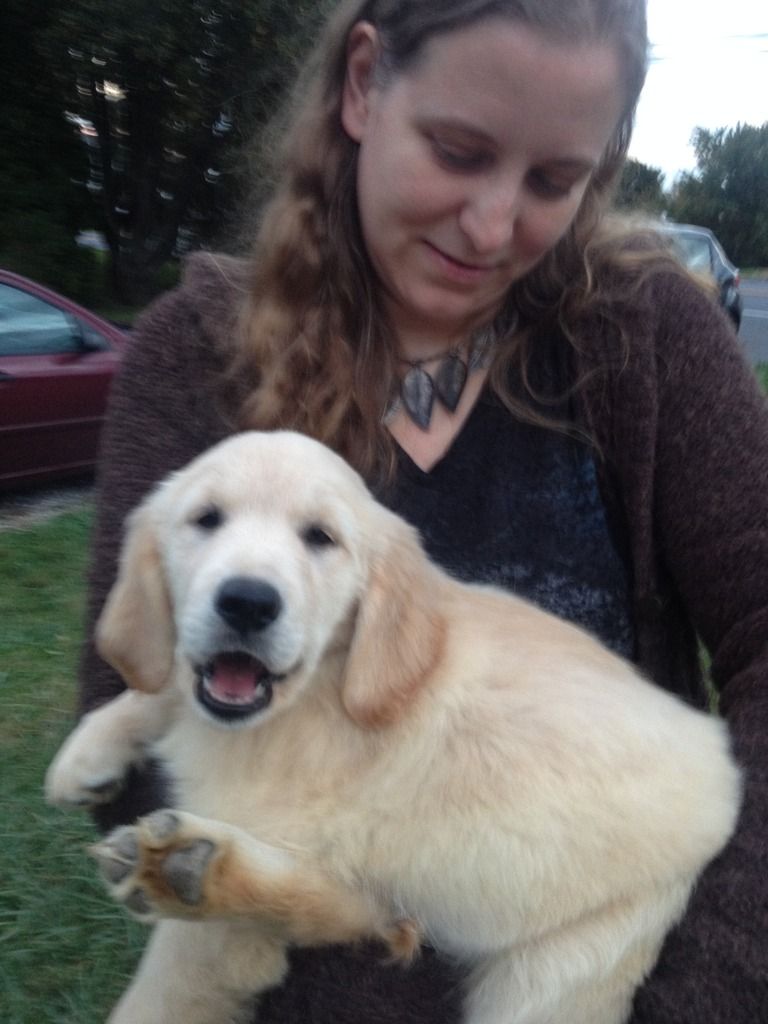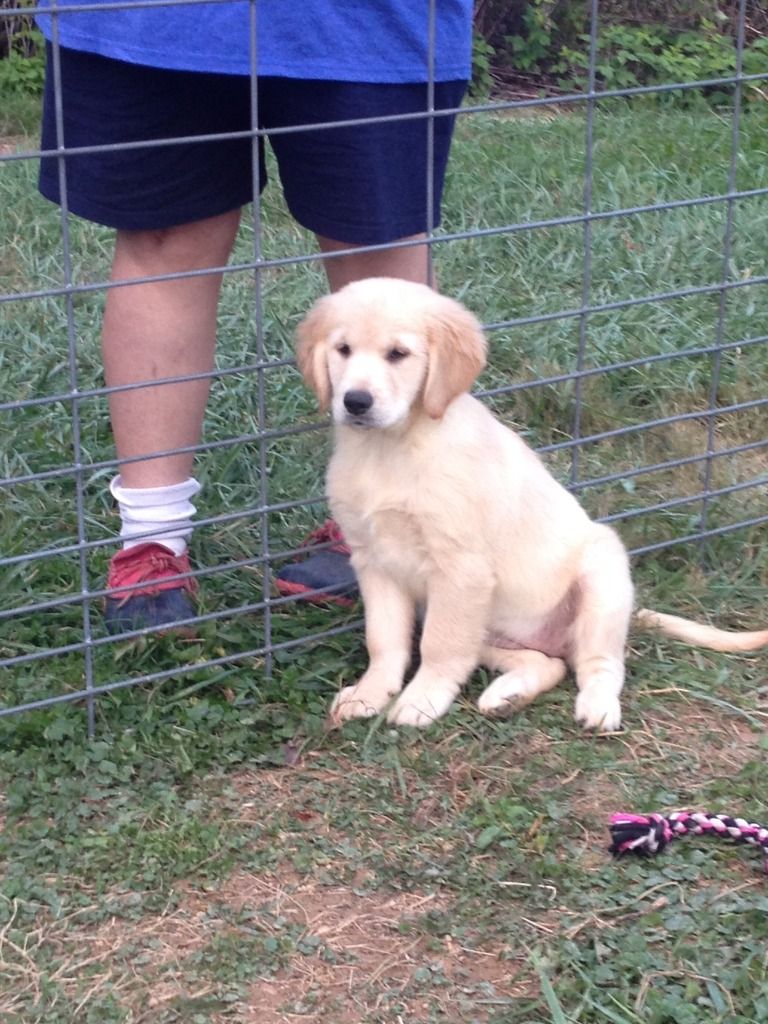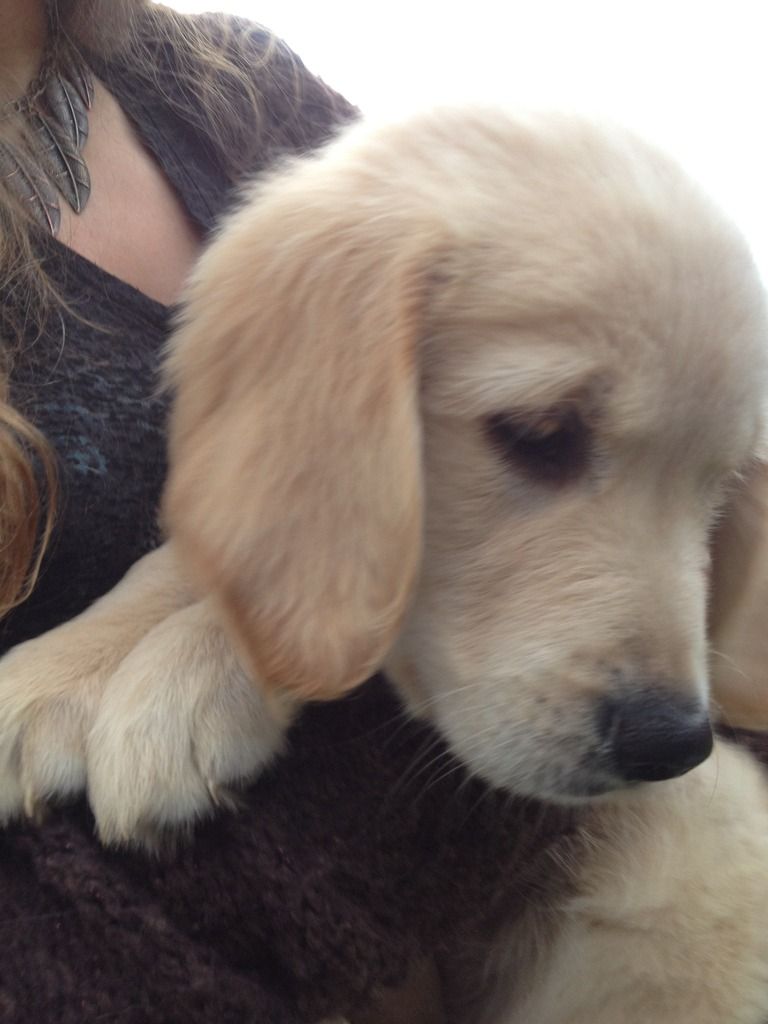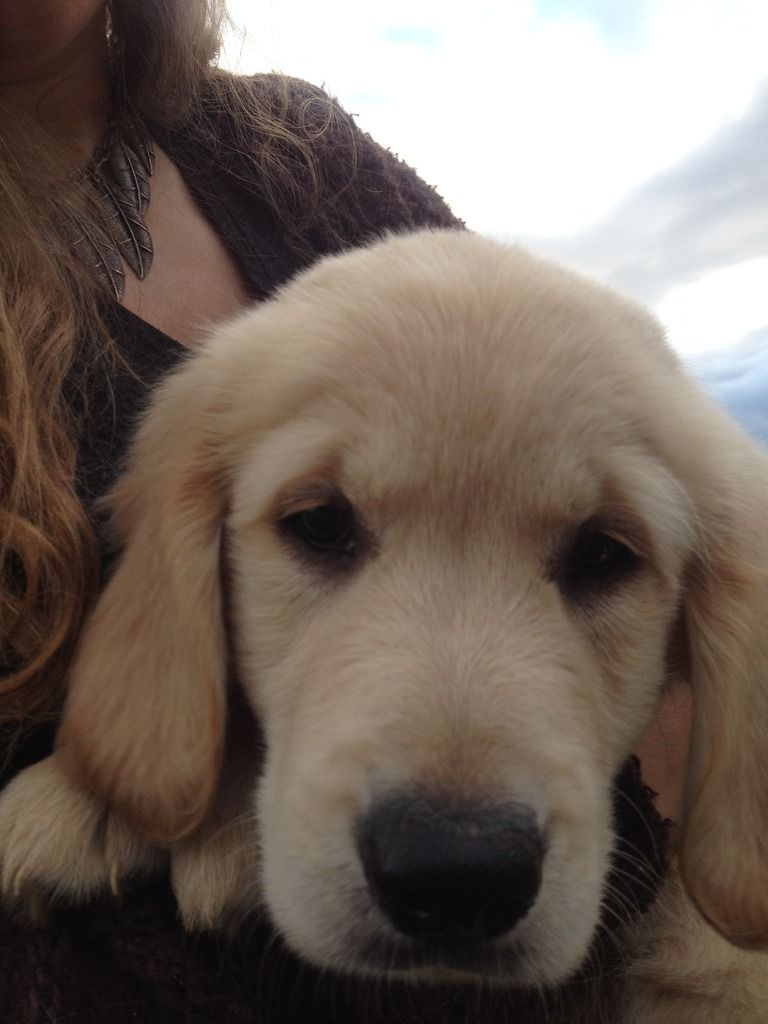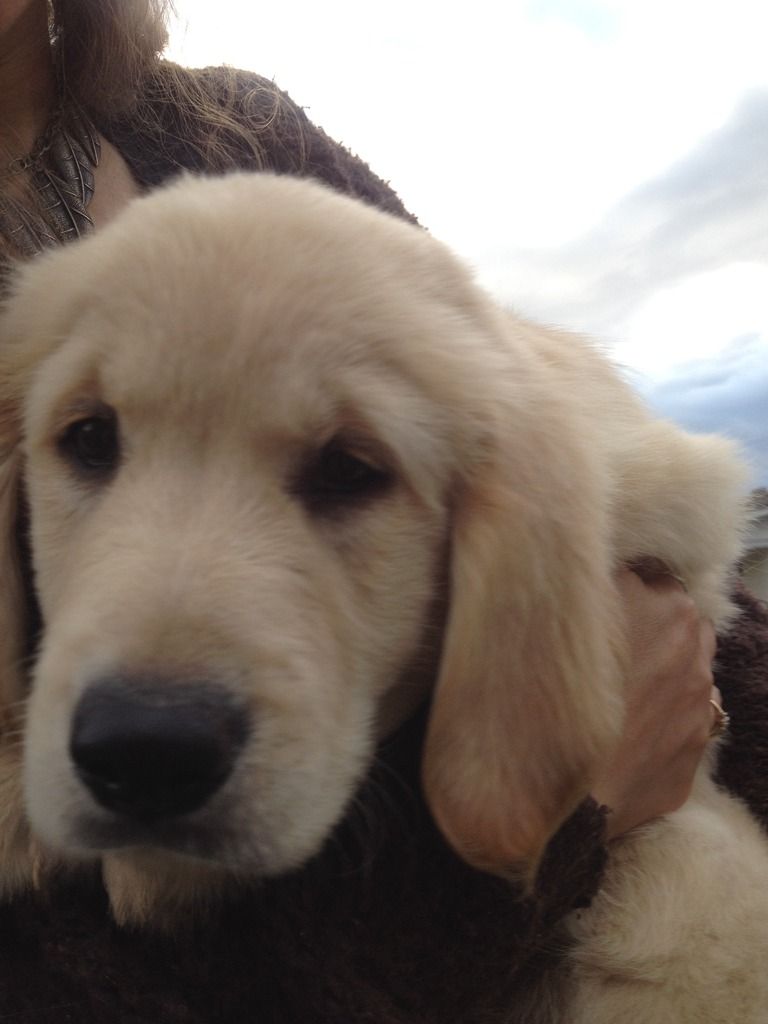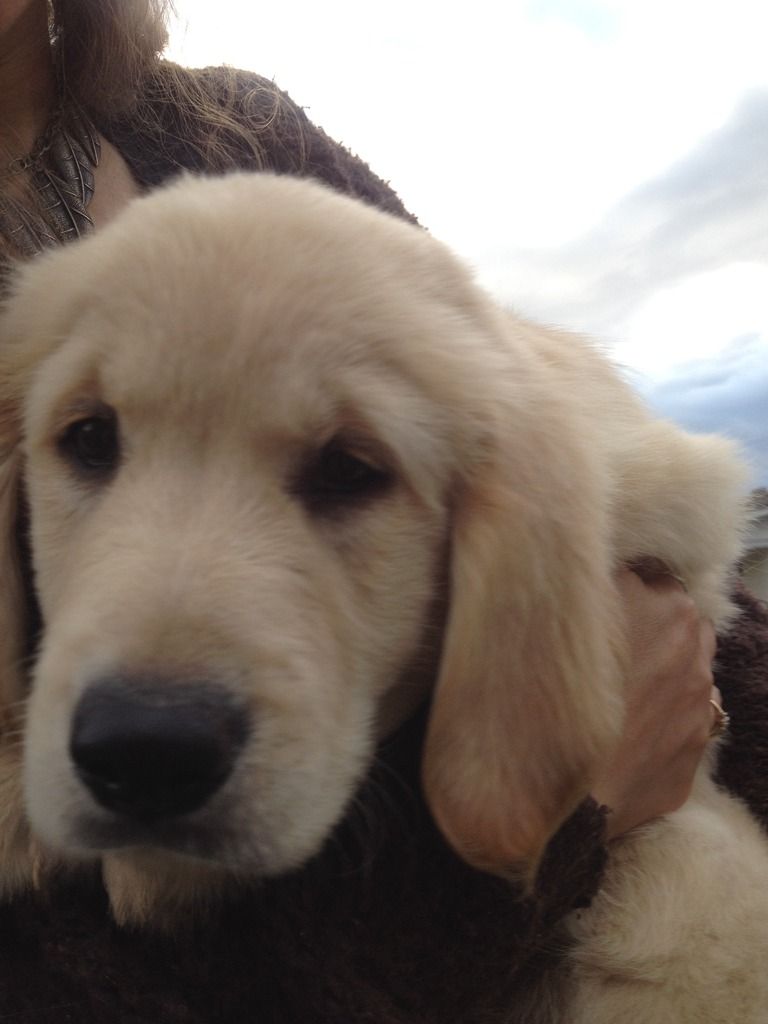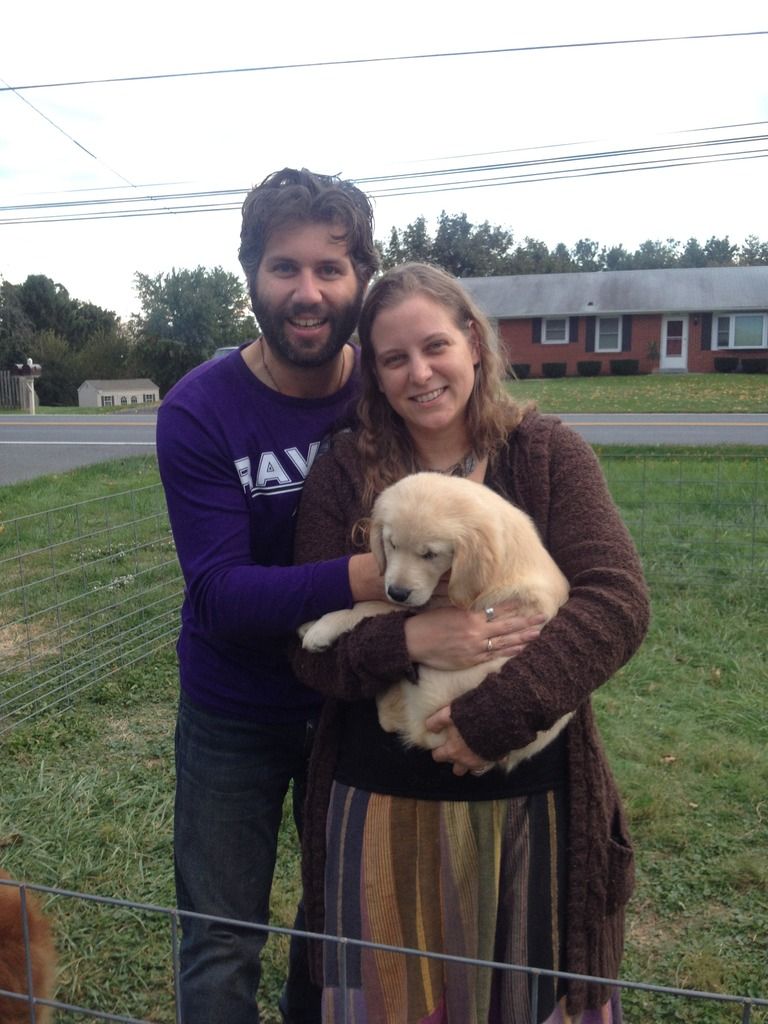 ---
This post was originally posted on Dreamwidth and, using my Felagundish Elf magic, crossposted to LiveJournal. You can comment here or there!
http://dawn-felagund.dreamwidth.org/371106.html