Alex Is Home!
What it says on the tin!
We picked up Alex this afternoon at 5:30. He came out with the tech, straining at the leash, his four paws skidding on the floor in his eagerness to go with us. He looks 100 times better than even yesterday. He spent the whole ride home with his head stuck between the seats, watching the road in front of us, which is his favorite way to ride in the car, with prolonged sessions of resting his head on Bobby's or my shoulder, thus making him the world's coolest pirate!parrot.
In the car, right after leaving the hospital.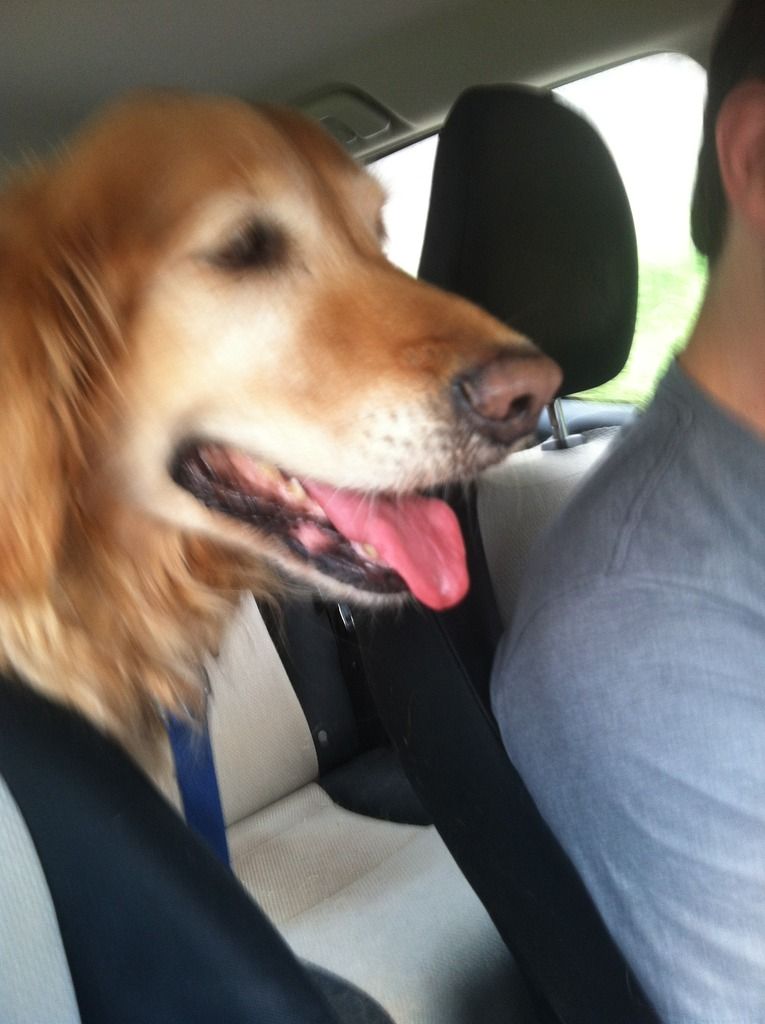 At home, Phil was over the moon to see him. Poor Phil has been a little lost soul without his brother. He ran out into the yard yesterday to bark at someone in the street and then stopped halfway, like, "Where's my brother?? I can't do this without Alex!" (Alex does most of the barking.) He has mostly been laying on the patio, chewing on rocks, like he's not sure how to play without Alex, but he has not spent more than a few hours away from Alex since he we brought him home at nine weeks, so he really
isn't
sure how to play without Alex. Phil dislikes every other dog he's ever met except Alex, who is in a privileged Alex-only category.
It didn't take long after returning home, though, before Alex was sound asleep. This is him during dinnertime clean-up. He didn't even notice when I plopped a big spoonful of poached egg whites from the cookpot into his bowl. (Normally, that is his favorite, and he hangs around underfoot whenever eggs are being made.)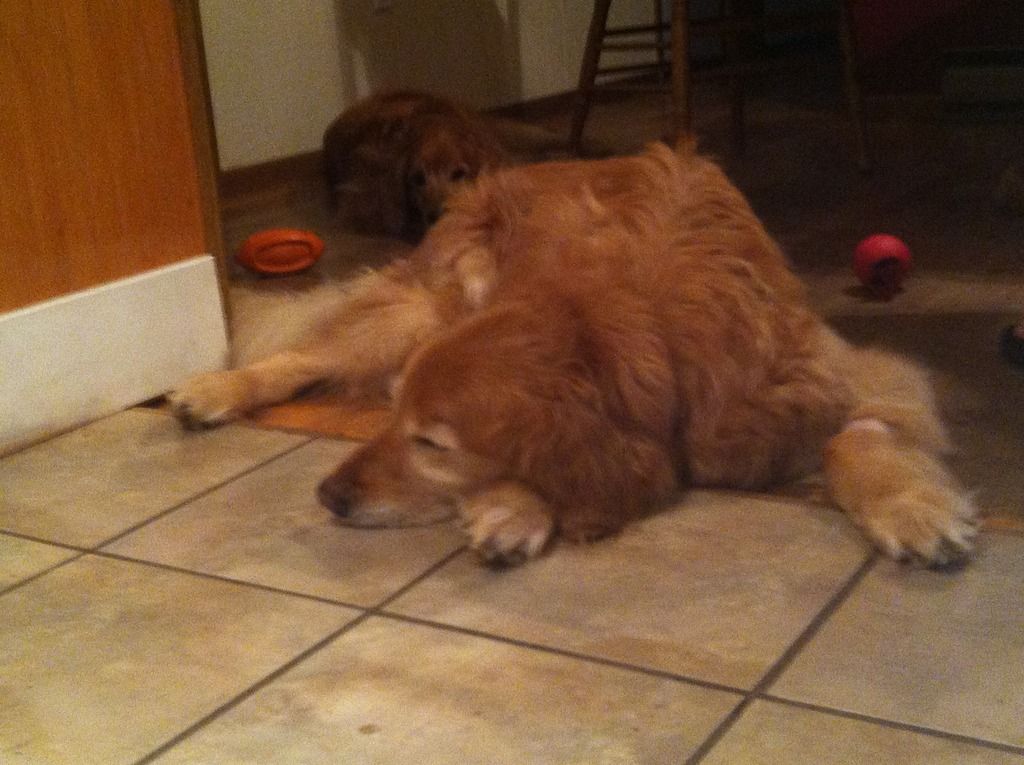 The little orange football and Phil are in the background. :)
So he is on limited activity for the next two weeks. (He already tried to take off after a squirrel once before being abruptly stopped by the leash.) That means leashed yard access only, and we will be watching Amazon videos on the computer upstairs rather than in the basement so that he avoids the steps.
Thank you to everyone for your kind words and thoughts over the past few [very rough] days. We are still very much in the woods, but we are happy to have Alex home again. I told Alex that he has a cheering section that stretches across the world. I think he knows. :)
---
This post was originally posted on Dreamwidth and, using my Felagundish Elf magic, crossposted to LiveJournal. You can comment here or there!
http://dawn-felagund.dreamwidth.org/367776.html