Pictures from Our 30-Hour Ocean City Holiday
Our trip may have only lasted about 30 hours, but Dad still took some pictures ... lots of us eating in restaurants, for some reason. None of the beach. That's Dad for ya.
On the way down, Mom and I were very excited and acting silly.
Mom saying, "Vacation! Vacation! Vacation!"
Self-portrait silly face with my sunglasses on upside-down; they hurt behind my ears if I wear them normally for too long.
Lunch at Piezano's with bright orange tabletops and airbrushed murals in the background--OC classic!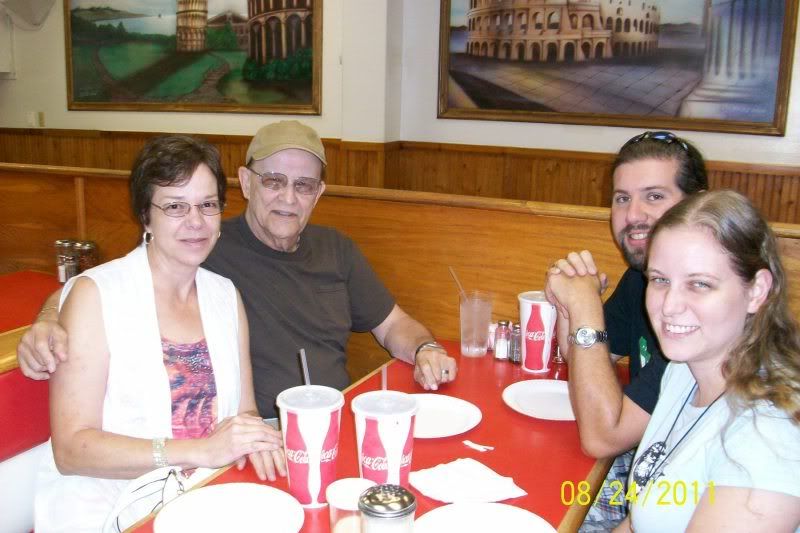 We are starting a collection of photos of Mom eating homemade ice keem in various places. Here, she gobbles down a chocolate-peanut butter twist cone from Kohr Brothers on the Boardwalk.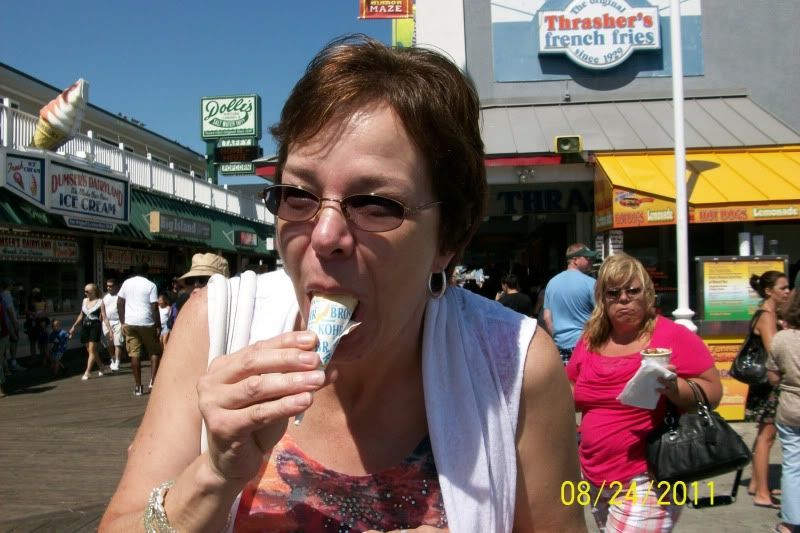 Dad forgot to ask the server to take a picture of us at Brass Balls, and he claimed that the server at the Sea Bay Cafe for breakfast the next day was too old to know how to operate a digital camera. (Dad can say that, being as he's pushing 70 himself!) So here we are at Phillip's, two hours before leaving town. Meh.
Another ongoing photo collection: pictures of me in weird poses with statuary. High-fiving the lion outside of Phillip's.
Homemade ice keem collection: Mom enjoys a banana split at Dumser's right before leaving OC.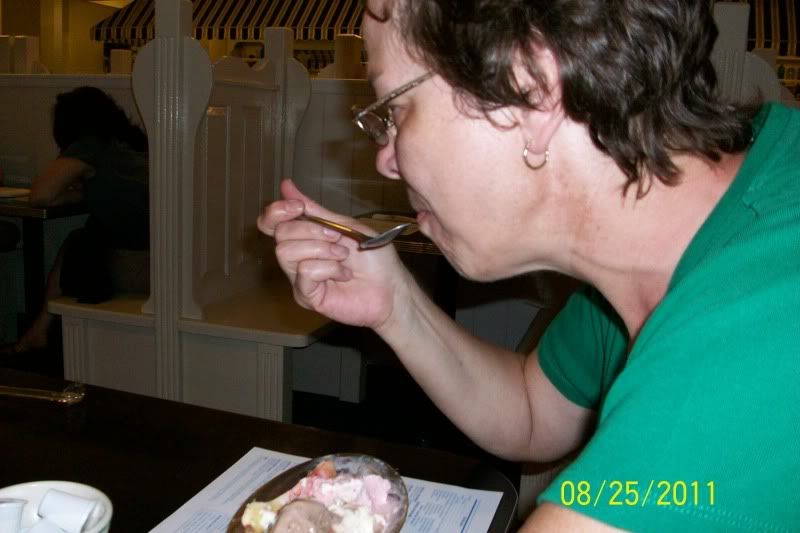 Teh Felagund Family again, at Dumser's this time.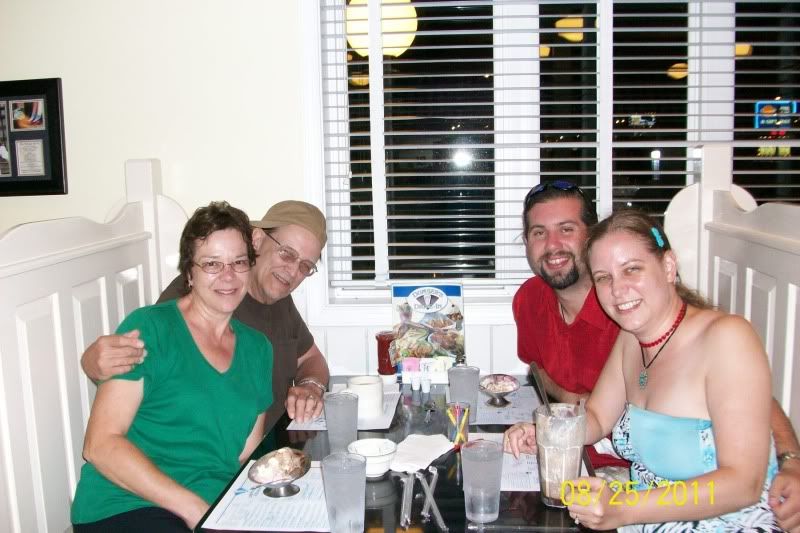 Bobby and I drinking the hard stuff: ice water. Back in the day, when we used to go to the ocean with Bobby's family, my mother-in-law was
obsessed
with the ice water at Dumser's. Never mind their legendary ice cream: She'd ask to go for the water! So we show her here how much we're enjoying that ice water with its snowball ice. Yumyum!
And that's it.
---
This post was originally posted on Dreamwidth and, using my Felagundish Elf magic, crossposted to LiveJournal. You can comment here or there!
http://dawn-felagund.dreamwidth.org/278144.html