Alex Pic Spam!
I'm caught up on comments! Woohoo!
Since I was busy through all of December, I missed posting my Alex updates. Alex had a vet's appointment a few days ago...he doubled in size
again
and now weighs 30 lb (13.6 kg). He's now big enough to jump onto the couch, and his coat is darkening as well to his adult coloration.
To offer a comparison....
This is the first picture that I took of him when he was a mere nine weeks old.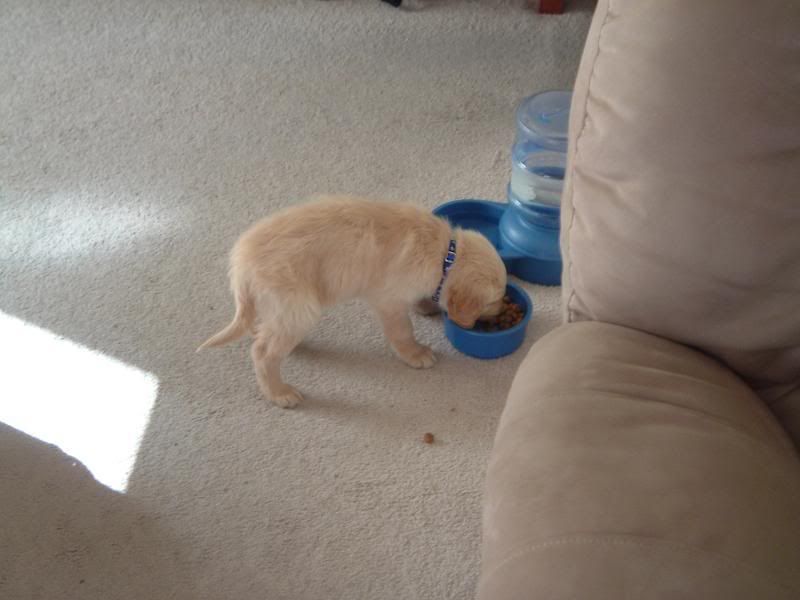 This picture was taken on this three-month birthday. (He will be four months on the fifteenth of the month):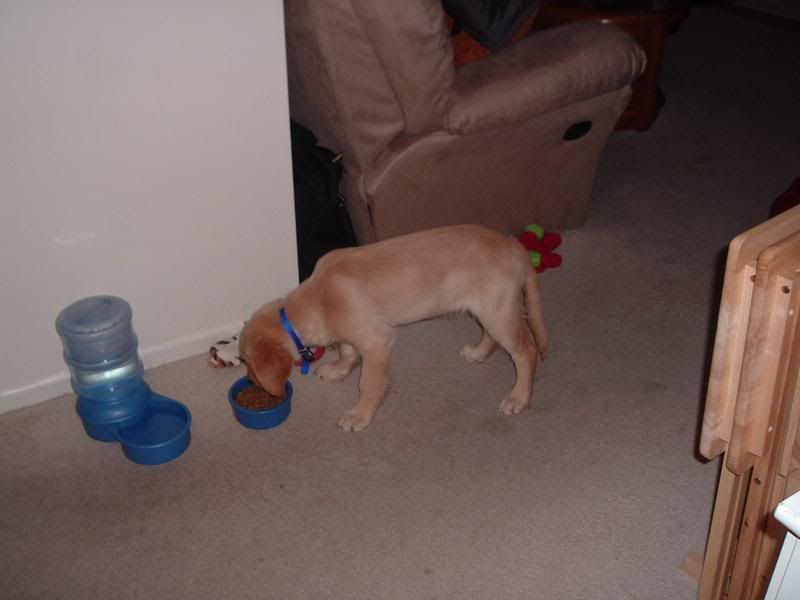 These are all of the pictures that we have taken of him in the last month or so. They are chronological, so it is possible to see him growing!
This was before we got the new gate and we still had the old one rigged with tray tables to keep him from climbing it. He's on the outside, looking in.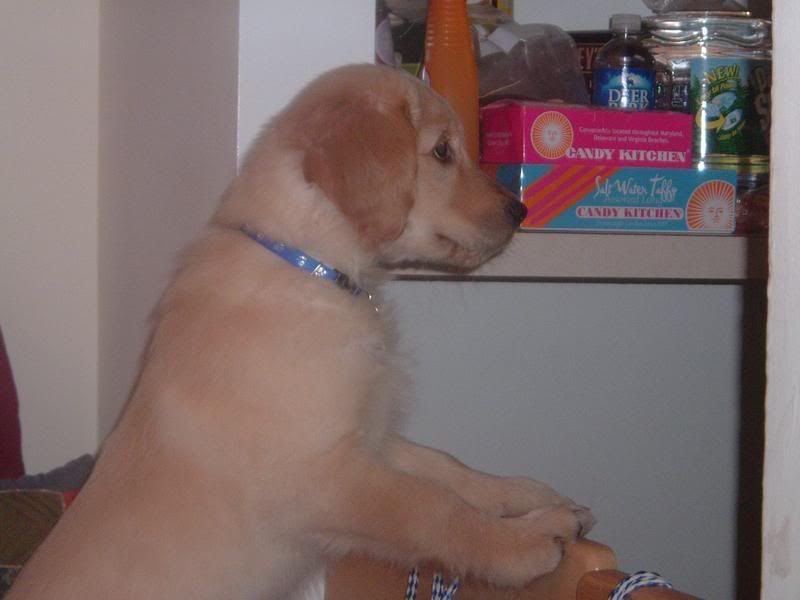 This isn't Alex, but rather me with Alex's octopus on my head. Alex, you see, is into marine science just like his Mommy and Daddy. He has two octopus toys, an alligator, and a frog.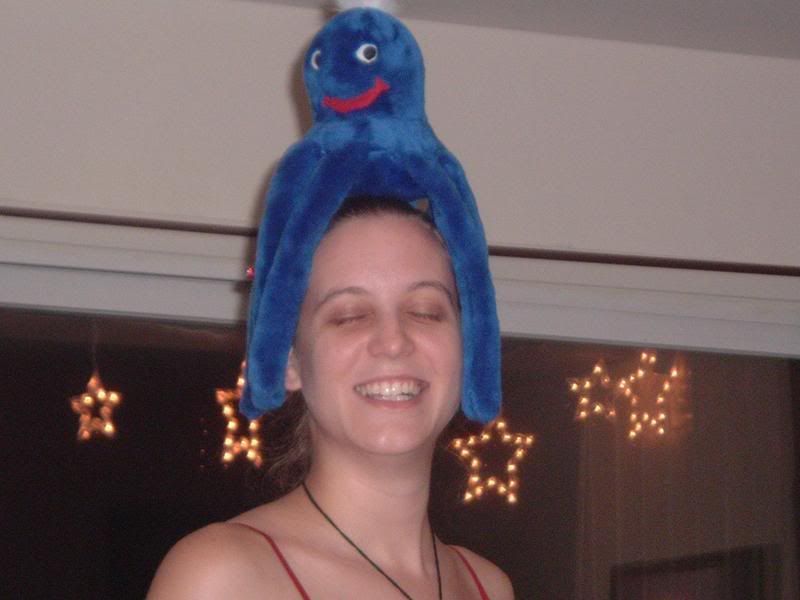 This football toy is the most annoying toy in the world, so of course, it is Alex's favorite. Aunt Sharon and Aunt Kirsty bought it for him because they not only got to go home at the end of the night but fly across an ocean from it. It doesn't just squeak but shrieks in long durations. Many a morning, I have been awakened at 5 a.m. to the sound of a shrieking football.
But Alex is learning to be a retriever with this toy: His new favorite game is to play fetch with it.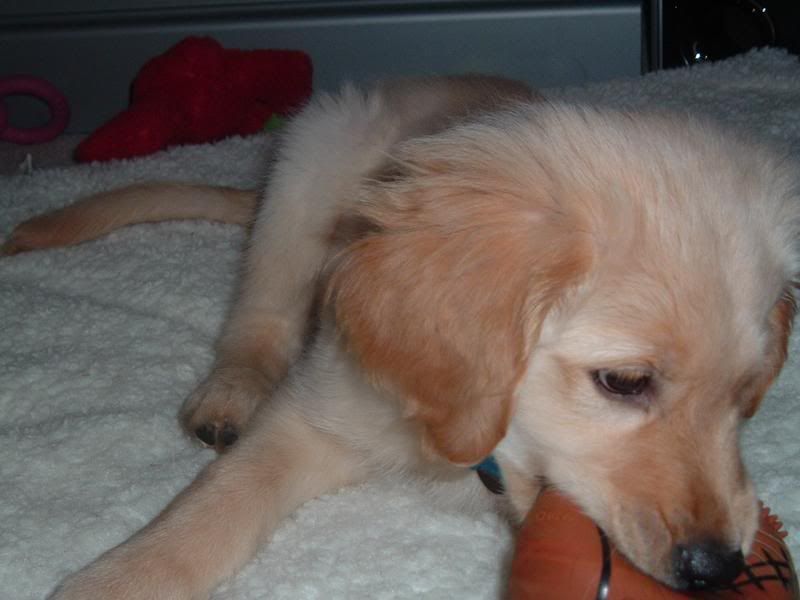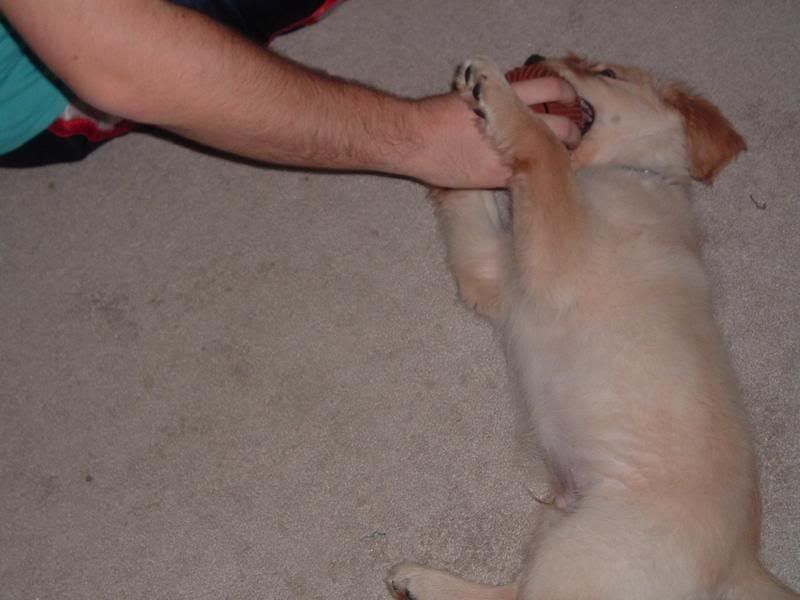 Aunt Sharon and Aunt Kirsty took this family photo of us. It only took three tries to get it right.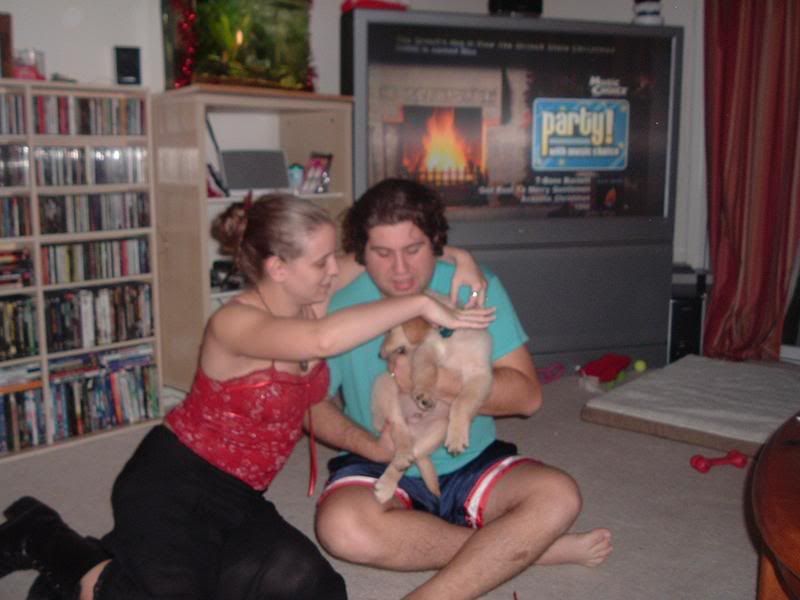 Alex gets a bath every other week on Wednesday. Bath days are fun for us because baths make Alex sleep for the rest of the night. Like this: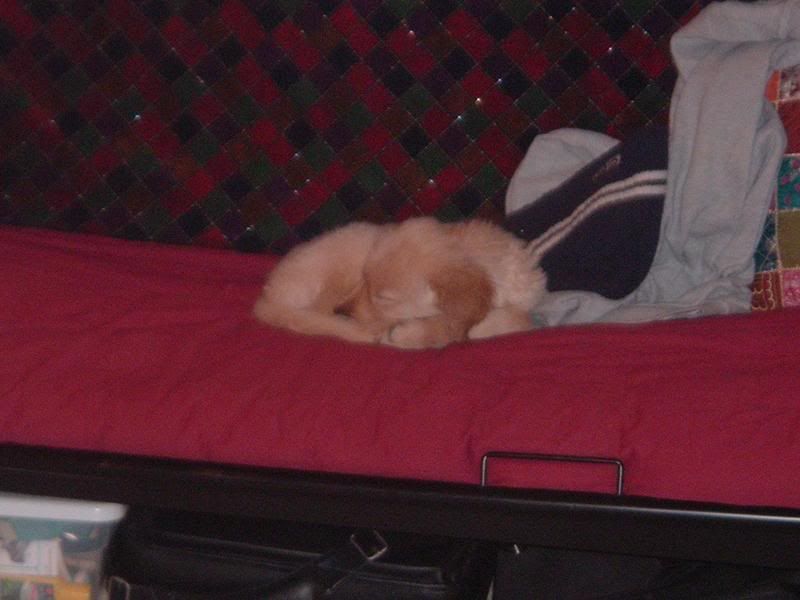 And he smells much better too!
Here, he wants to be part of what Mommy is doing, but he's oh so tired!
"I can't..."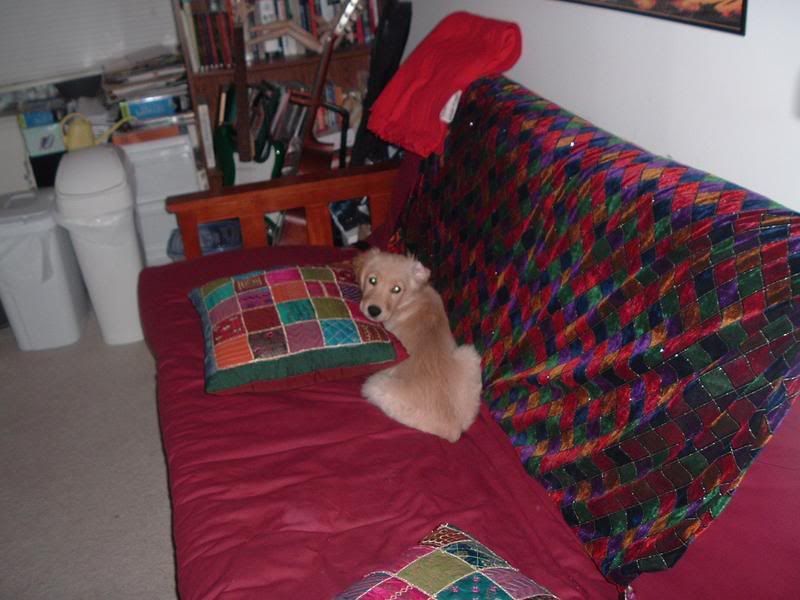 "...keep my..."
"...eyes open...."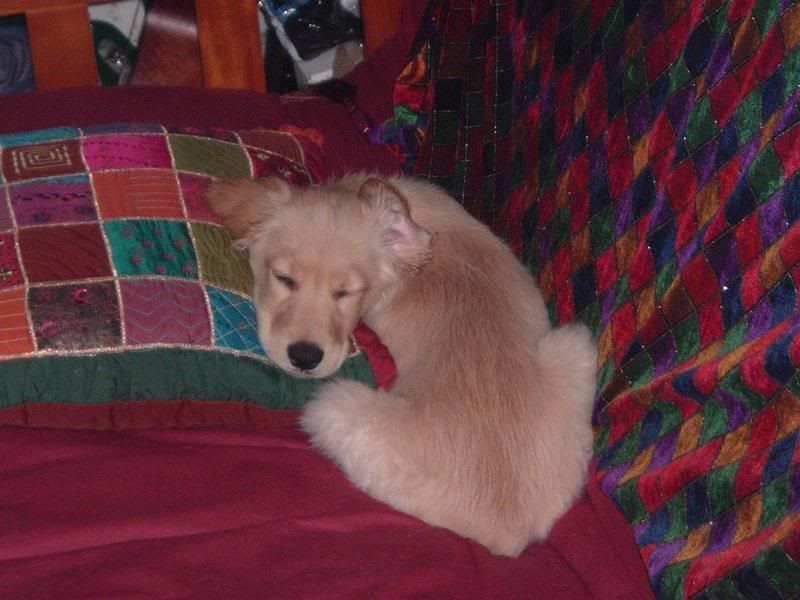 I have deprived everyone of the second part of this picture, where Alex begins to vigorously hump his lair.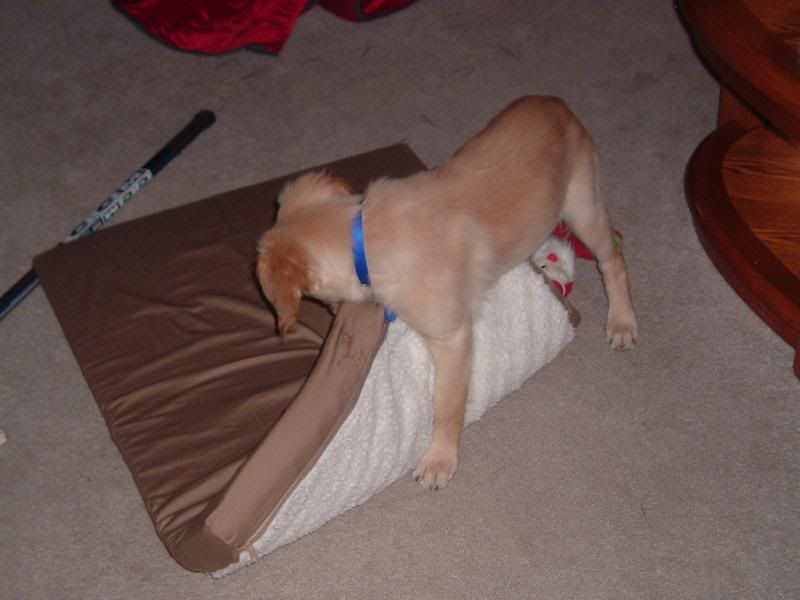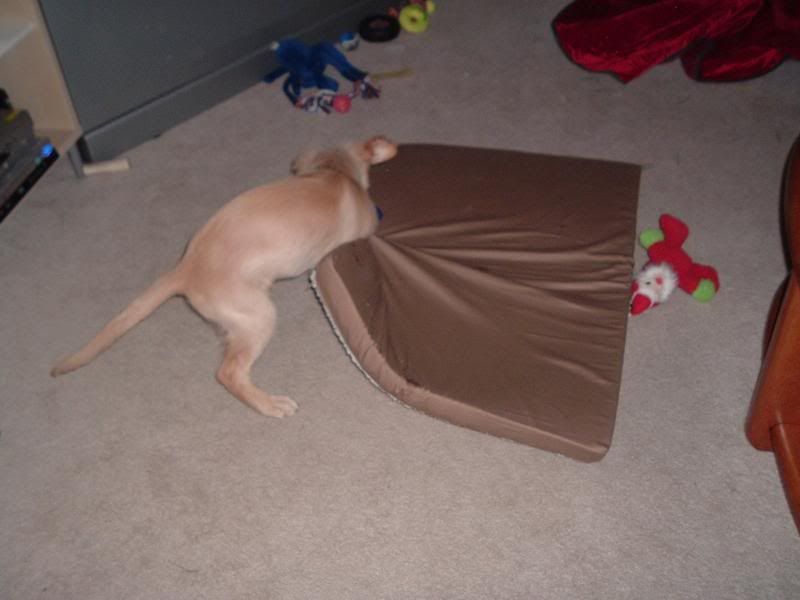 Alex wants to be a hockey player like his Daddy.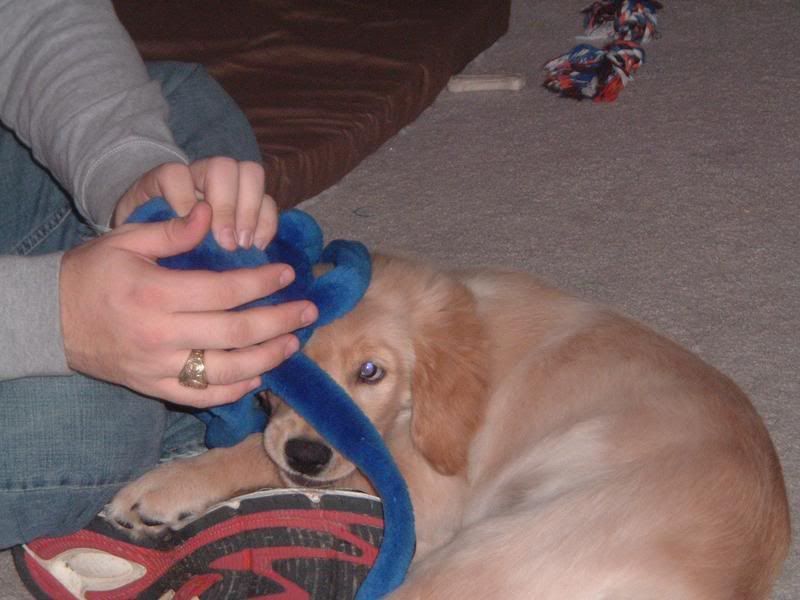 Bobby and Alex are in identical positions here. It's kinda funny.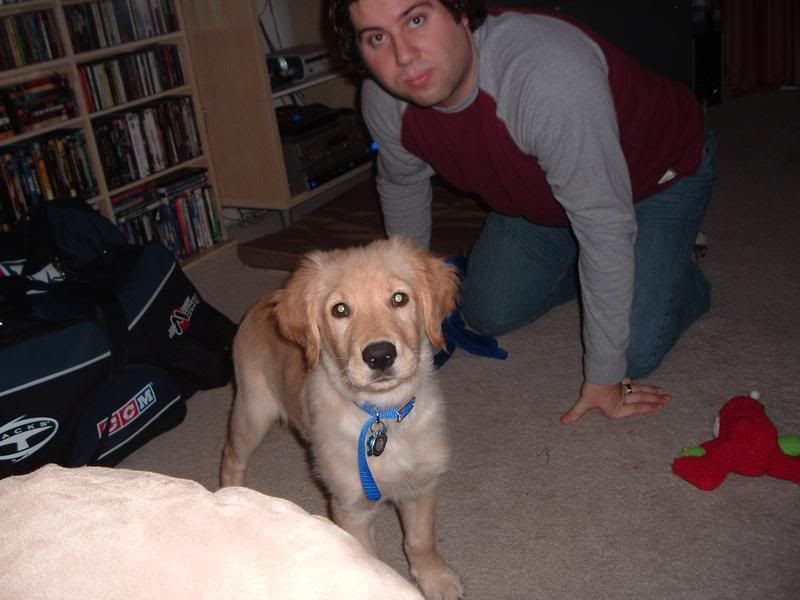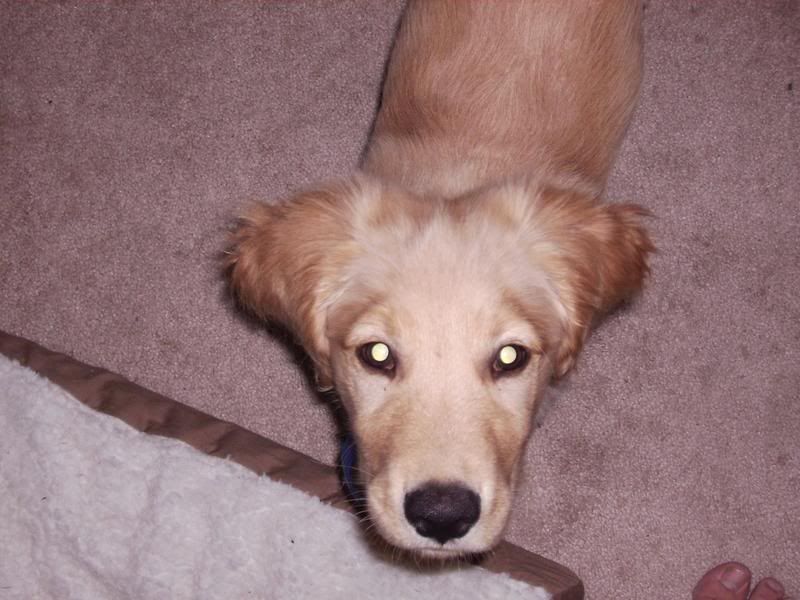 Alex pretending to be somewhat dignified.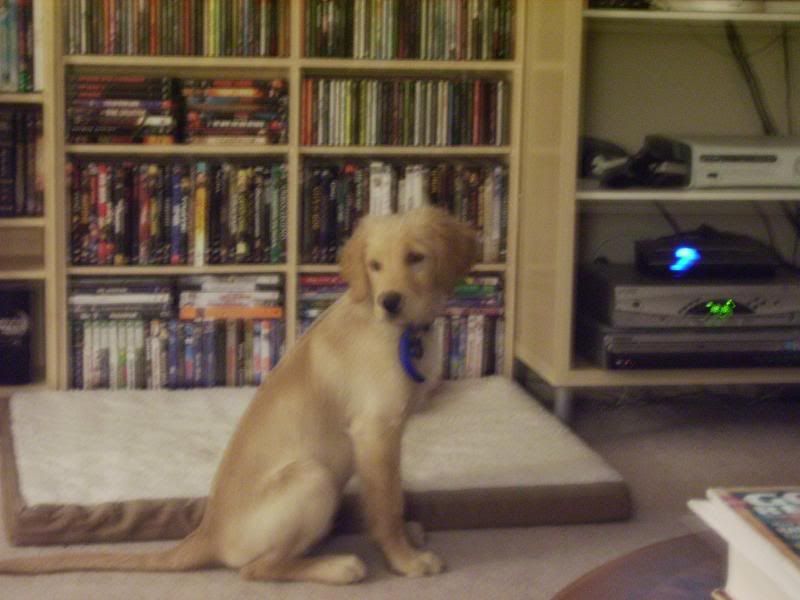 This is Alex hiking with us at Patapsco Valley State Park on the Vineyard Springs trail.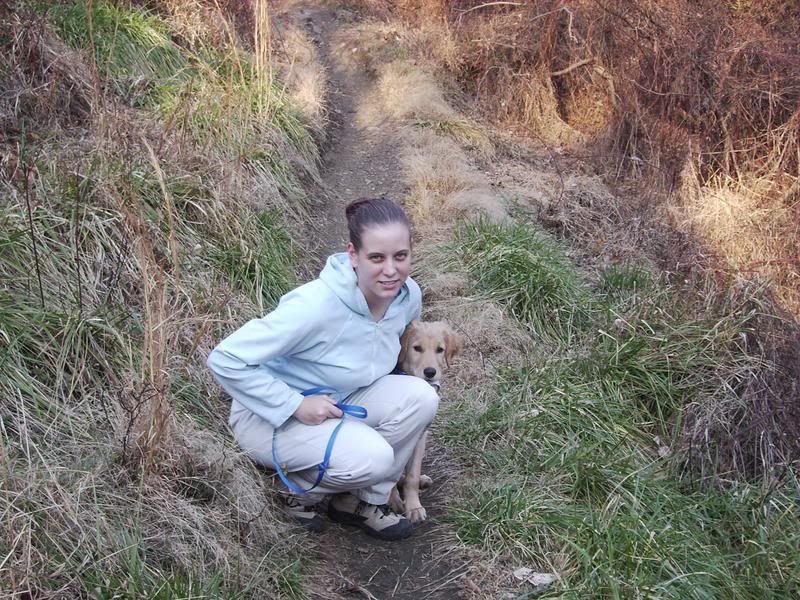 A stuffed alligator for the carpet alligator....
After his most recent bath, he fell asleep against my leg, soaking my trousers and thus getting his revenge.